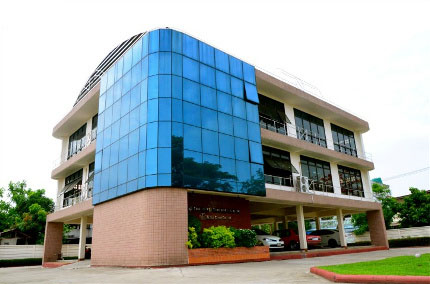 Hyper Chem Company Limited is an import agency of chemical products such as Chlorinated Solvent products (Methylene Chloride, Trichloroethylene and Perchloroethylene) and Methyl Cellulose products. From 1995 to the present, we are accredited as The Dow Chemical Company's dealership in Thailand.
Over the past 17 years, we have consecutively developed our company in term of expanding product quantity in the market in line with the high demand of quality products. We also procure other kinds of chemicals to serve the customers' need with reasonable price and high quality and focus on providing good service to our customers.
We have specialised in the supply and engineering of equipment and instrumentation for use in potentially explosive areas.
A

nother division, we specialized in instrumentation measuring and control devices, system integration and
high pressure system.
We have the experience and knowledge to understand what we sell and how to apply it to help you. Explore our web site. If there is anything at all we can help you with please contact us.
To satisfy customers, we give priority to the service in pre-purchase and post-purchase period with probity including on-time delivery, which the customers could be assured of receiving high quality products which meet their optimal need and satisfaction. We, therefore, adopt quality policy as follow…